Practicing good habits around electrical appliances, indoors and outdoors, is essential all year round. As the weather becomes warmer in the spring, electrical safety awareness is even more crucial to avoid hazardous accidents. During this season, thousands of Americans are susceptible to injuries and electrocution caused by house fires. For that reason, preventative measures must be kept in mind as you go about your springtime activities.
If you are planning to do home improvement projects or work outdoors, make sure you are practicing basic electrical protection. Fire prevention is a high priority, especially if you are working with power tools. Here are some electrical safety tips that you should follow during the springtime: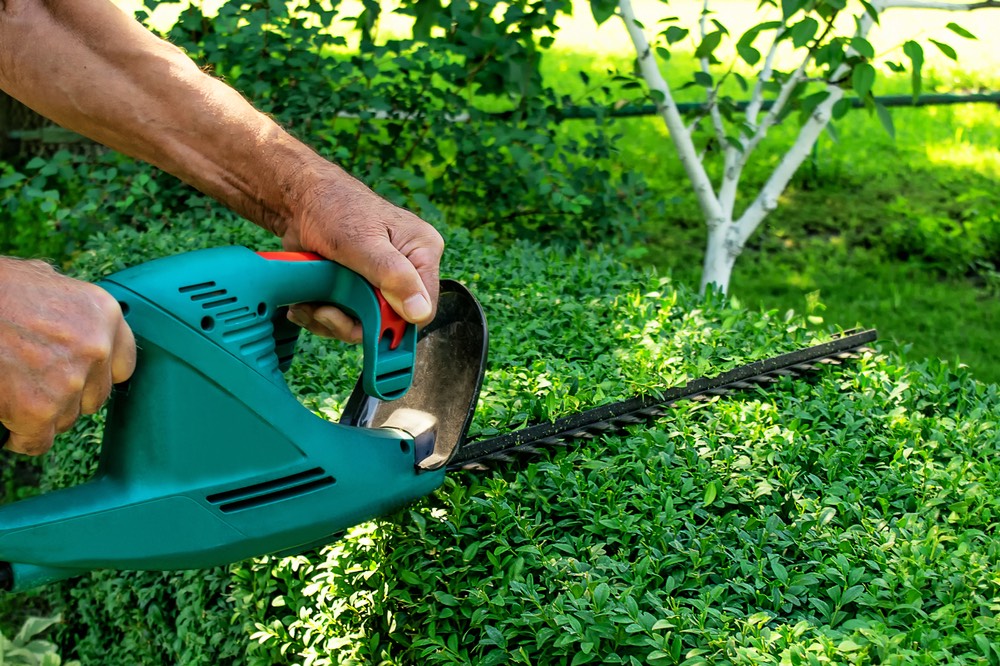 Keep Ladders Away From Power Lines
Before you proceed to use a ladder to clean your gutters, trim your trees, or inspect your roof, remember to keep a safe distance from power lines. Metal steps that come into direct contact with overhead electrical cables can be fatal to homeowners. It is best to keep your ladders at least 10 feet away from high-voltage lines and their connecting points when you are working outdoors.
Inspect the Cords of Your Power Tools
If you have not used your power tools for a while, you should inspect them for frayed cables or broken plugs. Operating damaged tools for your home projects may potentially become a fire or shock hazard. You must immediately stop using malfunctioning power tools if you have noticed any problems with them. Electrical items that have been exposed to water should also be replaced.
Unplug Your Tools When Not in Use
As we start spending more time outside again, it is worth noting that you should always unplug any tools you were using inside before stepping out of your home. Leaving them plugged in for too long can cause overheating and become a fire hazard. Additionally, your powered devices may be susceptible to damage during unexpected power surges or due to malfunctioning circuits.
Avoid Wet Areas When Using Electrical Items
In many places, springtime tends to get damp from a lot of rain. When working on home improvement projects outside, you must always be careful of your surroundings and the weather. Water and electricity do not mix, so make sure you avoid wet areas at all costs when using electrical-powered items. It pays to always check for a running hose or sprinkler before getting to your yard work.
Consult With Trusted Electrical Contractors
Raising your electrical safety awareness is essential before jumping right into your spring outdoor and maintenance work. If you encounter any electrical problems at home, contact licensed electricians and contractors for immediate assistance. Kish & Sons Electric in La Crosse, WI offers free estimates for any residential or commercial electrical project. Contact us today!