Energy consumption is a huge topic of discussion across the United States. As homeowners realize the benefits of conserving energy, they're updating their appliances, choosing LED lighting, and taking more eco-friendly measures.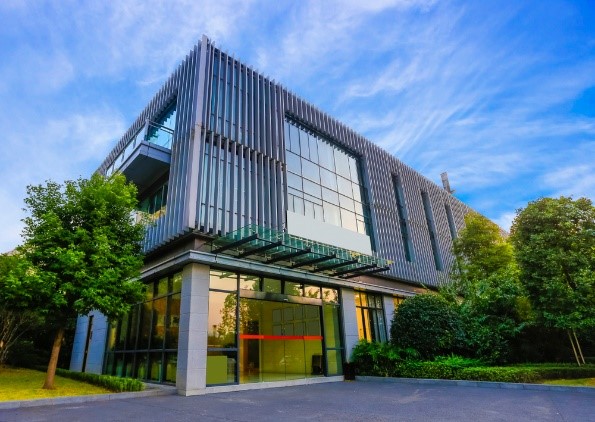 While it's important to focus on saving energy in our homes, the same goes for commercial properties. As businesses across the country use tons of energy on a daily basis, conserving this resource is even more critical in these buildings. However, a lot of commercial property owners don't even know where to start.
Luckily, there are a wide variety of techniques and products that can help lower the energy consumption in our businesses.
Implement Whole-Building Design
Around 20% of all the energy we use in the United States is powered by commercial buildings. From our children's school to your workplace, these properties use tons of energy every single day. Not only can this lead to inefficient energy consumption, but it also creates higher utility bills.
One effective way to combat this crisis is to implement whole-building design. This is an energy-saving approach to construction that focuses on designing and creating buildings that work together in one system. While the average commercial space is made with various independent sections, whole-building design involves one structure with components dependent on one another. This method can lead to a variety of benefits – for both the planet and the property owner.
Construction professionals are utilizing these concepts to meet new certification standards. Properties that follow these standards are referred to as LEED-certified buildings.
At the start of a whole-building design project, a team will assess every single aspect of a commercial property's construction. These experts include engineers, developers, architects, and owners. Those who work in the building may also be a part of this team. As a whole, everyone will work together to set specific goals for energy efficiency, performance, and unique ways to utilize the space.
By using this method, buildings could achieve a space that is 70% more efficient than traditional commercial buildings.
Properly Maintain HVAC Systems
If our heating and air conditioning units aren't working correctly, they can suck up tons of energy. However, proper maintenance can ensure your systems are working as intended, leading to less energy consumption.
Here are a few common reasons why some HVAC systems don't work efficiently:
Clogged filters
Dirty or damaged filters
Filthy coils and air ducts
Dust-covered vents
Old, worn-out parts
All of the issues above make our units work harder than they should, making it more difficult for these systems to reach their set temperatures. Luckily, routine HVAC maintenance can prevent these common problems.
Add LED-Lighting
A quick and easy way to reduce energy consumption in commercial properties is to install LED lighting. While this is a simple task, it can have a massive impact. In fact, according to the EPA, Energy Star-rated light bulbs use 75% less energy compared to the incandescent alternative. But that's not all — these bulbs also last up to 10x longer!
Upgrade Building Insulation
Depending on where the commercial building is located, it could be poorly insulated. This can drive up energy consumption — including those utility bills. Improving the building's insulation can be a huge step in the right direction. Consider improving the insulation in your windows, walls, pipes, and HVAC ducts.
Keeping a commercial building energy-efficient is no easy task. But by following the tips above, we can help lower those costly energy bills while also doing some good for the planet. For more information and advice, give us a call at Kish Electric.