Whether it's noticeable or not, thermostats are given more attention than almost anything else in a person's home. Every homeowner worries how much money they're spending on their power and gas bills, which are directly impacted by a house's air conditioner and furnace. An outdated thermostat might improperly measure the temperature inside a home, causing these appliances to run too long and drastically increase how much is spent on utilities.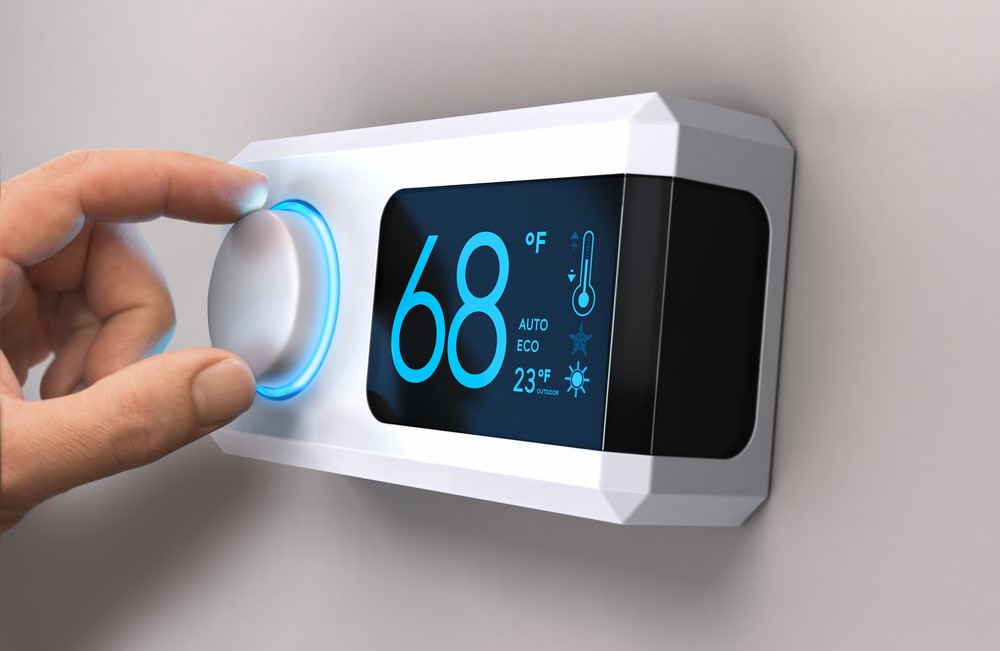 Saving Money
In order for a homeowner to save money on utilities, they need to have a thermostat that does its job and keeps the home at whatever temperature a homeowner indicates. A thermostat that keeps a house's furnace or air conditioner from running excessively would drive down utility costs across the board. Following a home's utility costs could make it easier to figure out what adjustments need to be made to bring them down. Saving money on utilities allows homeowners to spend their funds elsewhere rather than how much their utility companies are charging them.
Maintaining a Consistent Temperature
The job of a thermostat is to measure the temperature inside a home and communicate with a house's furnace or air conditioner to turn off or on to maintain the temperature to which it's set. An older thermostat might not do the job, failing to properly record the temperature at all or making it difficult for the homeowner to determine the current temperature. Having a thermostat that's easy to understand makes it more possible to maintain a consistent temperature.
Spending Less Time Adjusting
Homes that have older thermostats require homeowners to spend a lot of time adjusting. They constantly have to go back to the thermostat to figure out whether it's doing what it needs to do. This back and forth can become irritating, making the homeowner wish for something easier. Fights over what temperature at which the thermostat is set become a thing of the past. The temperature can be set and everyone can go on with the rest of their day without having to worry about it.
Increasing Overall Home Efficiency
Putting together an efficient heating or cooling system doesn't stop at deciding on a furnace or air conditioner that uses an ideal amount of energy. The introduction of a programmable thermostat adds to this efficiency because it regulates each of these appliances even further. With this kind of thermostat in place, it's easy to rule out its role in a possible decrease in efficiency somewhere. Eventually, this thermostat will need to be updated, especially if there are innovations that bring more energy efficient air conditioners or furnaces to the forefront.
Using High Tech Tools
Newer programmable thermostats give homeowners the chance to program them without having to be anywhere near them. This means that they can look at their home's current temperature from other parts of their home or even while they're somewhere else. Adjustments can be made using apps on TVs, smartphones, tablets, and computers. Putting this part of the home into a setting whether adjustments can be made easier benefits everyone.