DIY home repairs can be fun and cheap, especially now when tutorials are easily accessible online. In fact, 55% of homeowners will attempt to complete unfinished home projects and repairs. However, of this number, only 31% manage to do it successfully.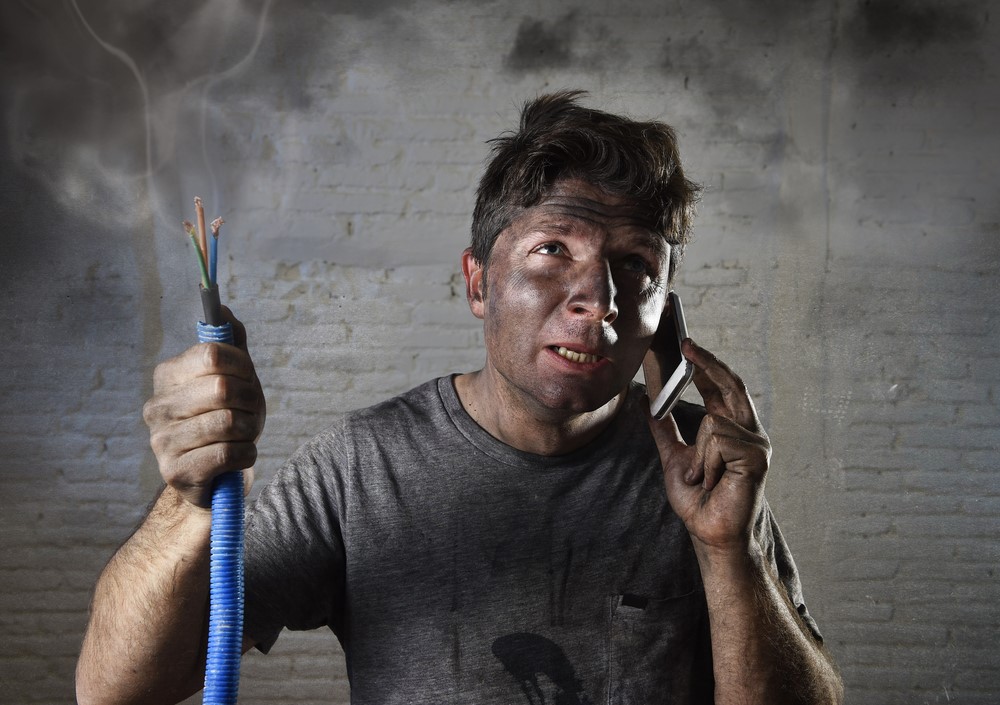 Squeaky doors, leaking faucets, clogged toilet and applying paint are some of the things that homeowners can handle with ease. What many do not realize is that online tutorials make things appear simple but usually leave out important steps like safety precautions, materials and building codes which are very important when it comes to electrical repairs.
So, when it comes to DIY electrical repairs, stick to the painting and other cosmetic projects because an electrical DIY quick-fix can turn into a bigger problem. The following are reasons to avoid electrical DIY repair.
You don't understand the jargon
In order to read directions, you need to understand electrical terms. Otherwise, you will not be able to tell the difference between a wire and a cable which is very important in making secure connections. Using the wrong gauge or size of wire will result in overheating and short in the circuit. Misunderstanding terminologies result in faulty wiring which usually causes fires.
Replacing the fuse is not enough
When a breaker trips or fuse blows, it may seem easy to reset the breaker or replace the fuse. The problem is that these are signs of underlying issues that needs inspection by a licensed electrician with a permit to do such jobs. By doing such a DIY, you are violating the legal requirement that ensure the safe usage of electricity. The subsequent failure to pass inspection in terms of electrical repairs will definitely come with hefty fines.
When you plug too many things into one outlet, a short out is bound to occur. It all comes down to knowing the amps that each outlet can handle. These workhorses of your home's electrical system can blow the circuit breaker, damage the wires or cause a possible fire when they are attached to the wrong circuit. Besides, when they receive a lot of use, the circuit wire connections begin to loosen and produce a cracking sound. This happens when you use push-in fittings that professional electricians almost never use.
That socket is not for every light bulb
Electricians know that a light bulb that fits into a socket doesn't have to belong there. They also know that wattage tells you how much energy a bulb uses and not its brightness. The bulb and socket will only work efficiently if the bulb has a proper wattage. Otherwise, a bulb with low wattage will have the socket send more electricity to it causing overheating and possible fire. The rule of the thumb is to always go with what the socket says.
Whenever you have faulty light switches, flickering light fixtures, dead outlets, frequent power surges, electric shocks and tripping circuit breakers, consider your safety first knowing that electrical adjustments are a serious matter. Give the crew at Kish Electric a call and forget about attempting an electrical DIY for your own safety!