Do you know what to do in an electrical emergency? Electrical appliances have become a major part of our everyday life. We are never fully prepared for accidents. In case of an emergency requiring first responders, call 911 immediately. It is important to have a professional electrician in mind for preventative measures in the future to make sure it does not happen again!
Electricity is not something to mess around with if you aren't a licensed electrician. It can cause very serious injuries or even death if you are not careful. It is important to call your electrical professionals if you sense that something is inaccurate about your electrical wiring. Typical emergencies can include partial or complete power outages, electrical fires, short circuits, and many more. Here are some tips on what to do in the case of an electrical emergency, and how to prevent an electrical problem in the future!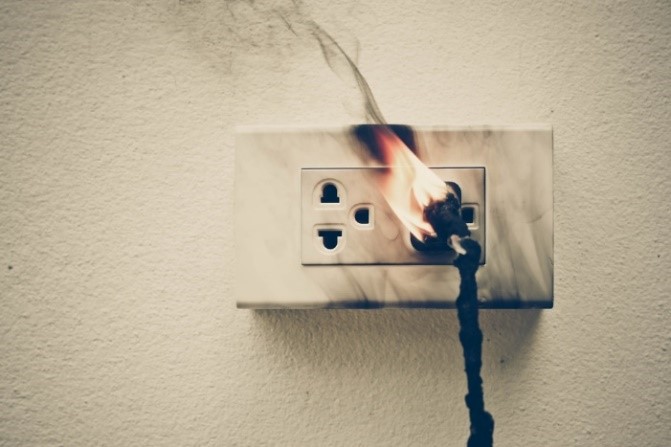 Electrical Fire
Call 911
Cut off the power
Leave the device unplugged until it is checked by a professional electrician
Have a fire extinguisher on hand
* Install smoke detectors on every level of your home or business
Electrocution
Call 911
Avoid contact – do not touch the person who was 'shocked'
Disconnect the source of electricity
Call a professional electrician for back up
* Cover all electrical outlets to prevent electrocution (especially from children)
Power Outage
Check the power breaker
Have an emergency power outage kit – including lighting, cooking and heating options
Keep a mobile phone charger nearby to call an electrician professional
* Install surge protectors to prevent an unexpected jolt of electricity when the power returns
As the number of electrical devices increase in your home or business, the likelihood of an electrical emergency also increases. From refrigerators to cell phone devices, they all play a role in electrical wiring. Regular maintenance of your home or business minimizes the risk of emergencies but accidents can still happen, so you must be prepared.
You can never be too prepared for electrical accidents. With the proper preparation, their impact can be minimized and sometimes even prevented if detected early enough. Identifying and troubleshooting electrical problems is the job of a professional electrician from Kish Electric. We have the team and equipment to solve all your electrical problems for a great price! Ensure the safety of your family or employees with the proper electrical safety measures!